Tuesday, 15 December 2020,
7pm
This online talk featured a panel discussion on violence against women in Turkey. The past decade we have witnessed violence against women increasingly becoming a feature of life at home, in the community, in the workplace and the political sphere in Turkey. Often, the police and legal system fails to address the violence women experience and in many reported cases have either condoned or perpetrated it. The government of President Erdoğan has proposed legislation that would allow rapists to walk free if they agree to marry their victim, has indicated that they would withdraw from the Council of Europe's Istanbul Convention and have encouraged the attacks on female political opponents, trade union and human rights activists.
Baroness Christine Blower chaired the event. She opened the event by highlighting how violence against women in Turkey has increased in the past two decades during the AKP rule, which was highlighted by the AKP government's attempt in June 2020 to withdraw from the Istanbul Convention.
Ms Selma Atabey, the co-chair of Health and Social Service Employees Union (SES) in Turkey, was the first speaker. Ms Atabey's talk was interpreted by Mr Osman İşci, who is a human rights activist in Turkey, and Ms Canan Kaplan. Ms Atabey started her discussion with an overview of the violence against women during the past four years.
The government's attempt to withdraw from Istanbul Convention that Baroness Blower mentioned in her introductory remark was highlighted. The AKP has been ruling Turkey for almost 20 years, and it has been adopting policies that target women from the start. The general increase in violations of human rights since the attempted coup d'état in July 2016 coincided with an increase in violence against women. Ms Atabey also emphasised that violence against women has a very long history. The AKP government's policies are based on religious conservatism and have made women's rights one of its prime targets.
Ms Atabey elaborated by highlighting how the AKP has been pursuing policies that have worsened gender inequality in the past four years. The AKP leader's frequent statements that every woman should have at least three children is part of this attempt to widen gender inequality. In Turkey, women face widespread discrimination in the job market and when they are at work.
Violence against women has increased in the past year also because of the Covid-19 pandemic. Women's shelters and places where they could get help have been closed. Courts and police stations display the patriarchal mentality when women seek protection from authorities.
Ms Atabey again emphasised the importance of the Istanbul Convention for women's rights in Turkey and highlighted how the campaign to withdraw from the Istanbul Convention reflected the government's mentality and approach.
She highlighted how women's struggle made progress with the Peoples' Democratic Party (HDP)'s success and how women's representation increased as a result of the co-chair system. Women used local governments as platforms to raise their demands and seek solutions for their needs, but the AKP government has removed Kurdish women representatives at the local level and appointed trustees in their place. Another way the government has been attacking women's rights is through the repression of women's struggle within the HDP. Sexual harassment and assaults against women in Kurdistan have become widespread in recent years, and this type of attacks are encouraged by the government's inaction against the perpetrators. There are many examples, including the rape of a 15-year-old girl by a soldier for 20 days in Batman city. The soldier was released after a brief detention, and the victim subsequently killed herself. Other similar examples from Șırnak and Dersim were mentioned.
Women who are active in trade unions have also been targeted by government's repression. In Ms Atabey's trade union, for example, three members were recently arrested, and many have been intimidated. Many women members of her trade union were removed from their position and those that have not been removed face constant pressure and harassment for their trade union activities. Ms Atabey said that there are many more instances of repression and what she discussed is the 'tip of the iceberg'.
Ms Atabey mentioned despite the intimidation and repression, they continue their efforts to institutionalise women's rights advocacy within the trade union movement and other organisations. She remarked that women's struggle in Turkey is continuing and that women rights groups arranged a programme of activities to raise their voice. They organised events on 25 November (International Day for the Elimination of Violence against Women). They managed to carry out activities in some cities, but in other cities, their activities were banned or prevented by the police.
Following Ms Atabey's talk, Ms Pat Heron, who is a long-serving trade unionist, contributed to the discussion. She began her talk with a reflection on her experience of domestic abuse that she suffered as a young woman. The importance of her trade union, Unison, was crucial for her to deal with the situation. Since then, she became active in the women's rights movement. Ms Heron referred to the Domestic Abuse Bill that Jess Phillips MP (Labour) was proposing in the parliament as a significant development for more effectively combating violence against women. She mentioned Unison has 1.3 million members, and 70 per cent of the members are women, which makes it the largest women's trade union. Ms Heron expressed her pride in being part of a trade union that is at the heart of women's rights struggle. The actions that Unison has been taking to combat domestic violence were mentioned. Ms Heron drew attention to the need to highlight how domestic violence affects people's work and referred to how domestic violence was now seen as a 'shadow pandemic' – because of the increase as a result of the Covid-19 pandemic. She ended her talk by saying that 'We must make sure that domestic violence does not remain in the shadow and it is brought to the light'.
Prof. Mary Davis, a visiting professor of labour history at Royal Holloway, University of London, also contributed to the discussion. Prof. Davis emphasised that violence against women is a particular problem in Turkey and Kurdistan, but it is also a worldwide problem. She discussed how we do not know the full story of domestic violence, and we will probably never know. What we know is only 'the tip of the iceberg', as Ms Atabey mentioned in her talk. Prof. Davis provided some statistics from the United Nations and World Health Organisation that gives a fuller picture of violence women face in the world. For example, 1 in 5 women suffer rape or attempted rape in their lifetime. Globally, 35 per cent of women have experienced physical violence by a partner or sexual violence by a non-partner. This figure does not include all instances of violence and some national studies indicate the figure could be as high as 70 per cent. One hundred thirty-seven women are killed by a member of their family every day according to the UN, which is usually referred to as 'honour killing', but it should be defined as femicide.
Prof. Davis mentioned how the abuse of women in every society is effectively condoned, and women's oppression exists in every society. She said Friedrich Angels was one of the first men to discuss women's oppression and Abdullah Öcalan was another man who also talked about women's oppression. Prof. Davis highlighted that women were treated as slaves and subhuman beings by ISIS, but after the victory of the Kurdish forces in North-East Syria, women have equal representation in political institutions. She then discussed women's double exploitation – their role in the private and in the public sphere – and emphasised family values was just another name of perpetuating patriarchy and women's oppression. Patriarchy, Prof. Davis said, 'is part of the DNA of all the societies we live in'.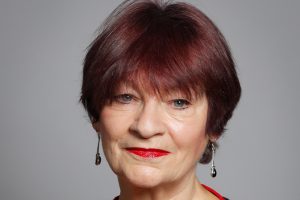 Christine Blower, Baroness Blower was the eleventh General Secretary of the National Union of Teachers, a trade union representing qualified teachers across England and Wales. In March 2018, she stood for election and was shortlisted for the position of the Labour Party's General Secretary. She is a Vice-Chair of the APPG on Turkey and Syria and Co-Convenor of the Freedom for Ocalan trade union campaign.
Pat Heron Member of UNISON national executive council (NEC). She is also the chair of the Northern region women's network and the chair of the Northern TUC women's group. Pat is an avid spokesperson for women who does an excellent job at ensuring Northern women in the trade union movement and UNISON women's voices are heard and represented.
Mary Davis FRSA is Visiting Professor of Labour History at Royal Holloway University of London. She has written, broadcast and lectured widely on women's history, labour history, imperialism and racism. She was an elected member of the TUC women's committee. She is one of the founder members of the Sylvia Pankhurst Memorial Committee and chairs the Charter for Women. She was awarded the TUC women's Gold Badge in 2010 for services to trade unionism. She is a patron of the Peace in Kurdistan Campaign.
Selma Atabey, co-President of the Turkish health and social services union SES a nurse for 25 years, actively involved in the struggle for workers' rights, women's rights, democracy and peace. She was elected to the SES executive in 2017. She served as the women's secretary until she has been elected as the co-president in November 2020. She was permanently dismissed from the public service during the State of Emergency.
SES is an affiliate of Confederation of Public Employees Trade Unions (KESK) in the health sector. It represents more than 25.000 public health officers and struggles for social, economic, professional rights as well as peace and democracy in Turkey.